Jobs
Careers with A#1 Air - 10 Total Job(s).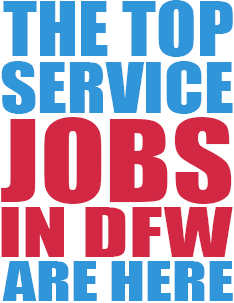 A#1 Air is the premier HVAC company in the Dallas-Ft Worth metroplex. We have added Plumbing, Electric, and Mechanical to our services. Even with this expansion we still strive to keep the small company feel and personal touch no matter how large we grow. We truly live by our jingle - "Guaranteed Right, Day or Night!" We don't just guarantee to treat our customers right, but our employees as well. We treat everyone like family. If you are looking for a company that values your work and appreciates a job well done, then look no further. You may have just found yourself a new "home."
Below is a list of the current openings with our company. Click on any of the column titles to sort the list based on that field. Click on the job title to learn more about the opening.
Dispatcher
Dispatch
Lewisville, TX, USA
20-Jan-2019
Full Time
Dispatcher
Dispatch
Carrollton, TX, USA
20-Jan-2019
Full Time
HVAC Lead Installer
HVAC
Lewisville, TX, USA
20-Jan-2019
Full Time
HVAC Technician
HVAC
Lewisville, TX, USA
20-Jan-2019
Full Time
HVAC Technician
HVAC
Carrollton, TX, USA
20-Jan-2019
Full Time
HVAC Technician
HVAC
Houston, TX, USA
20-Jan-2019
Full Time
Journeyman Electrician
Electricians
Lewisville, TX, USA
28-Jan-2019
Full Time
Journeyman Plumber
Plumbing
Lewisville, TX, USA
20-Jan-2019
Full Time
Journeyman Plumber
Plumbing
Carrollton, TX, USA
20-Jan-2019
Full Time
Journeyman Plumber
Plumbing
Dallas, TX, USA
20-Jan-2019
Full Time